Help Using Get Songs off iPOD: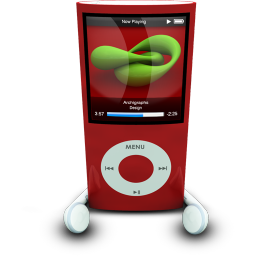 Help! I can't find my iPOD!
You will need to have your iPOD mounted as a drive in order for our program to see it. This means that you CANNOT have iTUNES running at the same time (otherwise, iTUNES will be using your iPOD). Quit iTunes, and make sure that the iPOD shows up on your desktop.
How do I get the software?
Just download from the link to the left. It's that easy, and it is free for life.
What kind of iPODS work with your program?
Any iPOD should work - the iPOD shuffle, the iPOD touch, the iPOD nano, the iPOD mini, and the iPOD classic.
It looks like you spend a lot of time on this app. Why is it free?
This application for downloading the songs from your iPOD to your computer is our way of giving back to the Mac community - and we use it too. If you like this program, and want to contribute to further development, either send us a feature request, or a donation. Donations keep us motivated, and feature requests keep us thinking on how to make this program even better.. Of course, you could always look into purchasing some of our licensed software as well.
Which Versions of OSX is the software compatible with?
Please check the side bar for supported versions of OSX.
Donation Ware
The Get Songs From your iPOD software is available for Free. If our program really helps you out, we encourage you to help us keep it Free by making a donation.
Supported OSs:
Mavericks (10.9)
Mountain Lion (10.8)
Lion (10.7)
Snow Leopard (10.6)
Leopard (10.5)
Tiger (10.4)
Get Songs Off iPod

The Get Songs From your iPOD program is compatible with Mac OS X.