Convert OSM files to IMG maps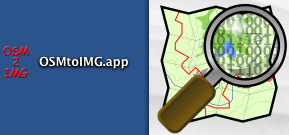 If you are a user of openstreetmap.org, then you may have already realized the power of being able to download free maps from their website. If you have the apporpriate software, you can even take these free maps, and import them into your Garmin GPS!
OSM to IMG
The map file that is exported from open street map is in
osmarender format (OSM)
. This format cannot be uploaded as a map to your Garmin GPS... but using our free program, you can convert OSM maps to IMG maps within a few seconds. Learn how to do this with our
instructional video
. Or if you are ready to start using this software, you can just
download the program
now.
Donation Ware
The OSMtoIMG software is available for Free. If our program really helps you out, we encourage you to help us keep it Free by making a donation.
Supported OSs:
Mavericks (10.9)
Mountain Lion (10.8)
Lion (10.7)
Snow Leopard (10.6)
Leopard (10.5)
Tiger (10.4)
OSM to IMG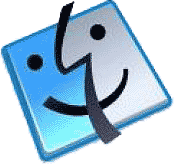 The OSMtoIMG program is compatible with Mac OS X.