Quick PERL tester for the Mac

Have you ever wanted a quick way to test our your PERL or PHP scripts for debugging, and often found yourself frustrated with all the time spend switching between the application you use to write the code and the application you use to test the code? If so, this lightweight, simple program may help you. The app is as basic as it gets: write your PERL or PHP code in the upper box, click the "Run Perl" button, and your results appear in the bottom window..
Donation Ware
The PERL Script Tester software is available for Free. If our program really helps you out, we encourage you to help us keep it Free by making a donation.
Supported OSs:
Mavericks (10.9)
Mountain Lion (10.8)
Lion (10.7)
Snow Leopard (10.6)
Leopard (10.5)
Tiger (10.4)
Panther (10.3)
QuickPerlTester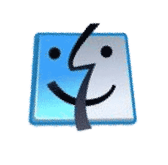 The PERL Script Tester program is compatible with Mac OS X.