How To Test Perl or PHP Scripts

This free program is very simple and basic - but it fills a need for us, and we'd like to share it. Rather than test our PERL or PHP scripts using the terminal, we use this program to write code, and execute it on the fly. This helps us debug PERL or PHP scrips quickly, rather than have to switch back and forth between an editing application and a compiler. Another advantage (if you're using Terminal to test code) is that you can write your code with line breaks and indentations (so it is easy to read the PERL)
To use it, simply write your PER or PHPL code in the upper box, select whether you will be submitting PERL or PHP in the radio-button selection field at the bottom, and click the "Run" button. The results will show up in the box below.
Screen Shot: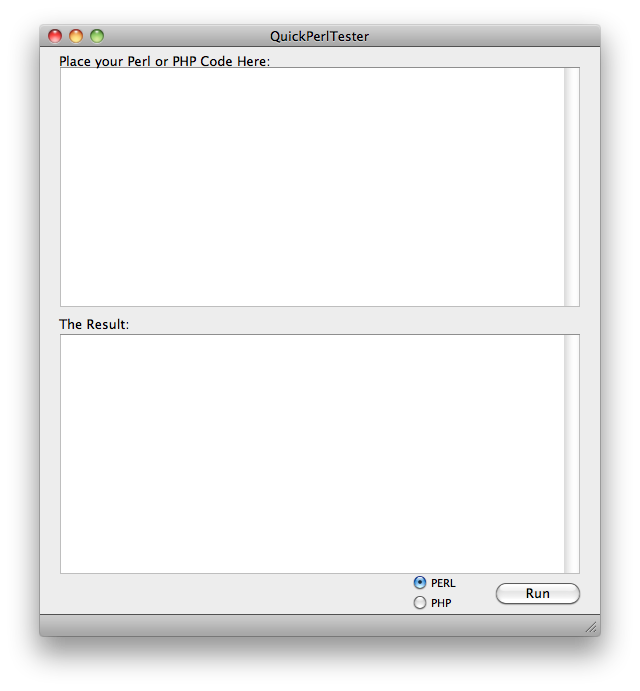 Donation Ware
The PERL Script Tester software is available for Free. If our program really helps you out, we encourage you to help us keep it Free by making a donation.
Supported OSs:
Mavericks (10.9)
Mountain Lion (10.8)
Lion (10.7)
Snow Leopard (10.6)
Leopard (10.5)
Tiger (10.4)
Panther (10.3)
QuickPerlTester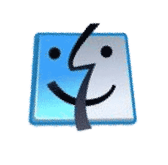 The PERL Script Tester program is compatible with Mac OS X.