Sports Equipment Log - Gear Tracker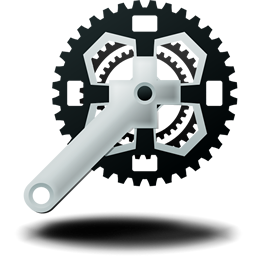 If you are already using a Garmin fitness device, you have a great tool to keep track of your activities... but how about the activities on your gear? If you are an avid runner, you know that it is important to rotate your running shoes, and only wear trainers for about 500 miles. You can certainly log the miles with paper and pen - but we have introduced a new tool that reads the files from select Garmin Fitness devices, making it even easier for you to keep track of your runs!
Not Just For Runners:

You can track any piece of equipment.
Cyclists can track mileage on their bicycle tires or chain.
Any athlete can track mileage on themselves (like a logbook)
You don't even need a GPS - activities can be entered manually!
Page Last modified: September 29, 2013
Buy Sports Equipment Log ↓
Supported OSs:
Mavericks (10.9)
Mountain Lion (10.8)
Lion (10.7)
Snow Leopard (10.6)
Sports Equipment Log
The Sports Equipment Log software is available for immediate download after purchase. Once you have completed your transaction on PayPal's website, return to GOTOES.ORG to obtain the Sports Equipment Log software. A link is also sent by email. If you do not get the email, check your junk mail filter!

The Sports Equipment Log program is compatible with Mac OS X.
Once you purchase, updates are FREE for life!
Our free trials are full featured. The only limitations are the number of items you can process.