PDF Merge software (version 3.0.0)
Have you ever needed to join multiple PDF files into one file? Do you want to save money by not having to purchase Adobe Acrobat Standard? If so, you likely enjoy our PDF merge software! This small program will join several PDF files into one file. You can download a free trial to guarantee your satisfaction.


Encryption Buddy App (version 1.0.7)
If you need a reliable app to password protect and encrypt your files, Encryption Buddy is for you. Encryption Buddy has a simple, easy to use drag-and-drop interface, encrypting your files in seconds.


MiJournal Software (version 1.2.2)
MiJournal is a full featured journal application for the Mac. MiJournal supports encryption, password protection, multiple journals, and importing journals from text files. MiJournal is easy to use with a clean, intuitive interface.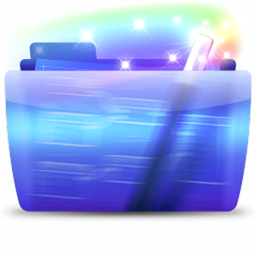 Folder Icon Maker App (version 3.1.0)
Have you ever wanted to customize the icons of your files or folder? If so, then the Folder Icon Maker is the perfect application for you! With the folder icon maker, you can create custom icons for your folders - or you can select from hundreds of icons that are included with the application.


Zip Mac Files for the PC App (version 2.0.9)
Are you a Mac user who sends Zip files to PC users? If so, then you have probably heard about the dreaded __MAC_OSX folder and the .DS_store file. Our inexpensive zip utility will create Zip archives for you - WITHOUT these two files. Get the free trial today!


Batch File Rename Program (version 2.4.2)
Do you ever wish you could change a bunch of file names all at once on your Mac? Now you can! This program allows you to Add a prefix, suffix, search and replace text... even change file names according to a list! Best of all, if you make a mistake, you can undo it!


Batch Image Resize Program (version 1.5.6)
If you have ever needed to re-size multiple pictures for your web page, then this program is for you. With this application, you can resize, rotate, add a transparent border, and save pictures with an icon preview. Best of all, it uses batch mode processing - so you can manipulate multiple pictures at once!


Bundle Files Program (version 5.0.8)
Have you ever had to move or copy files from several folders into one single folder? Have you ever had to copy one file (or several) into multiple folders? Did you find this work tedious? If so, this program is for you! Runs on Mac OSX.


Easy PDF Creator App (version 2.0.2) Free!
Do you ever need to send PDF file to friends, clients, vendors? Do you want to save hundreds of dollars from the price of Adobe Acrobat Standard? Download our Easy PDF Creator today - a drag and drop application which will convert a batch of images and text files to PDF in seconds.


Show All Files App (version 2.0.4) Free!
Sure, you can use the terminal to toggle between ShowAllFiles, and hiding the hidden files. Why not make it easy and use our simple, free application to do this with the click of a button? This program is free forever.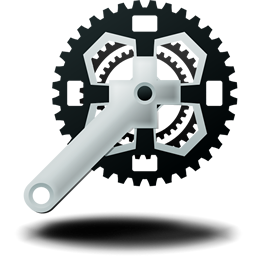 Sports Equipment Log Software (version 1.4.5)
Have you been searching for an easy way to track your sports gear usage? Do you rotate your running shoes every 500 miles, but want an easy way to track the mileage on your shoes? Do you use a Garmin Fitness GPS Device? The Sports Equipment Log Program fills the gap that Garmin Connect and Garmin Training Center miss - a diary tracking your Gear.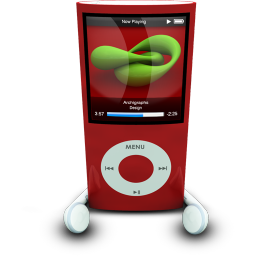 Get Songs off iPOD App (version 1.2) Full Featured Now Free!
Do you need a way to copy the songs from your iPOD to your Mac? Look no further than this program that displays a list of all the songs on your iPOD, and allows you to select which ones you would like to copy to your computer.


Download Maps for Free. Put them on your Garmin GPS! (version 1.0) Free!
Would you like to download free maps from the web and put them in your Garmin GPS? Now you can with Open Street Map. Simply Download XML Osmarender maps from their website, and then use our free program to convert the files to IMG files that can be uploaded to your GPS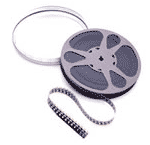 Movie Stitch App (version 1.0) Free!
Would you like to be able to join several Quick Time movies end-to-end? Now you can with Movie Stitch. This simple drag-and-drop software quickly concatenates several QuickTime movies for you... and it is free!


Quick PERL and PHP tester App (version 1.0.2) Free!
Have you ever wanted a quick way to test our your PERL or PHP scripts for debugging, and often found yourself frustrated with all the time spend switching between the application you use to write the code and the application you use to test the code? If so, this lightweight, simple program may help you. The app is as basic as it gets: write your PERL or PHP code in the upper box, click the "Run Perl" button, and your results appear in the bottom window.