How to use Sports Equipment Log
Gear Tracking Video Tutorial:
So, you're wondering how to use this software. Operation is simple - like your Macintosh. The first thing you will notice when you download the program is that there are 3 pieces of gear already logged. These are just sample pieces of equipment, and they can be deleted once you get started using the program.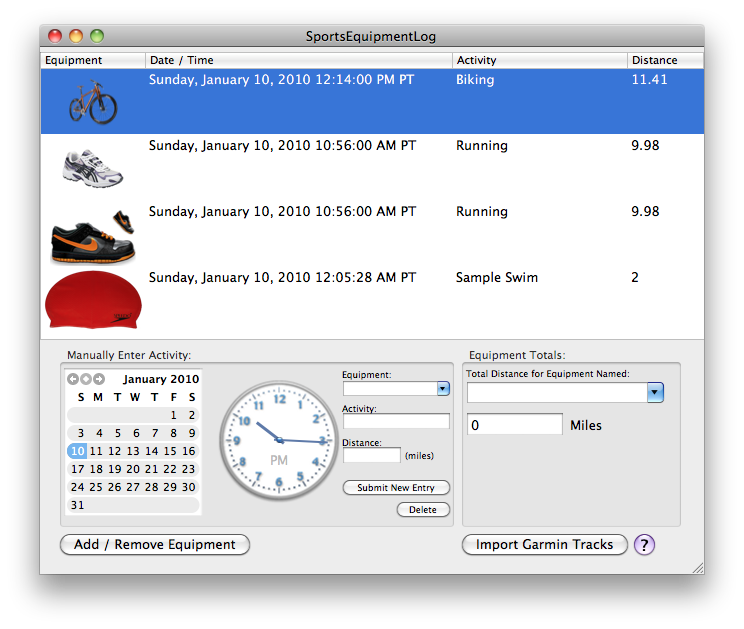 You can download pictures from Google, or anywhere on the web for each piece of equipment. Then, you can load that picture into the software to visually keep track of each piece of gear.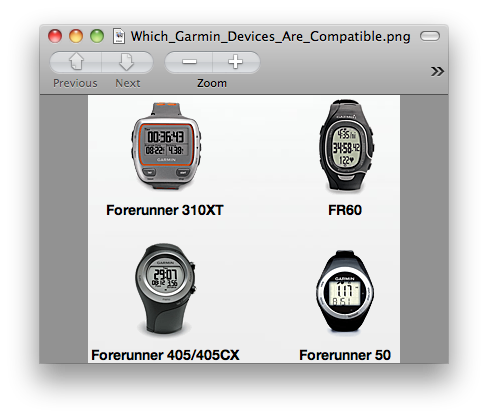 The Garmin 310XT, FR60, Forerunner 50, and Forerunner 405 / 504CX are natively compatible with the Sports Equipment Log program. Other GPS units are compatible, but you will need to save (export) TCX files to a directory where the Sports Equipment Log software can find them.


Page Last modified: September 29, 2013
Buy Sports Equipment Log ↓
Supported OSs:
Mavericks (10.9)
Mountain Lion (10.8)
Lion (10.7)
Snow Leopard (10.6)
Sports Equipment Log
The Sports Equipment Log software is available for immediate download after purchase. Once you have completed your transaction on PayPal's website, return to GOTOES.ORG to obtain the Sports Equipment Log software. A link is also sent by email. If you do not get the email, check your junk mail filter!

The Sports Equipment Log program is compatible with Mac OS X.
Once you purchase, updates are FREE for life!
Our free trials are full featured. The only limitations are the number of items you can process.