Help Using the Gear Logbook: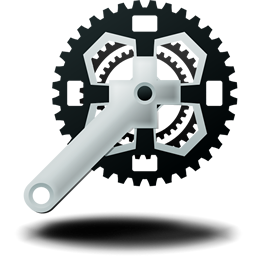 How do I get the software?
This software is free, and full featured! Just click the download link on the left.




Do I need a GPS?
No! You can manually enter activities into the Sports Equipment Logbook. You can keep track of any gear, or even your own activities. You can use it as a training diary, and customize the images associated with each piece of gear, or with each activity.
Which Versions of OSX is the software compatible with?

We are not supporting any versions earlier than Snow Leopard (10.6) for the logbook software.
Page Last modified: September 29, 2013
Buy Sports Equipment Log ↓
Supported OSs:
Mavericks (10.9)
Mountain Lion (10.8)
Lion (10.7)
Snow Leopard (10.6)
Sports Equipment Log
The Sports Equipment Log software is available for immediate download after purchase. Once you have completed your transaction on PayPal's website, return to GOTOES.ORG to obtain the Sports Equipment Log software. A link is also sent by email. If you do not get the email, check your junk mail filter!

The Sports Equipment Log program is compatible with Mac OS X.
Once you purchase, updates are FREE for life!
Our free trials are full featured. The only limitations are the number of items you can process.